HSC Grand Rounds to focus on mindful practice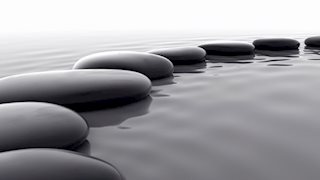 WVU Health Sciences will host an HSC Grand Rounds on "Mindful Practice: A Key to Quality of Care and Clinician Resilience," featuring two prominent clinicians versed in the practice of mindfulness. This HSC Grand Rounds presentation is scheduled for Monday, Dec. 5, at 4 p.m. in the Fukushima Auditorium.
Optional pre-Grand Rounds workshops will also be available, and continuing education credits will be provided. The workshops and Grand Rounds presentation are targeted to physicians, nurses, dentists, pharmacists, public health faculty and practitioners, occupational therapists, physical therapists, staff, students, other healthcare professionals, and those interested in mindful practice in self and patient care.
Workshop 1 - Preventing Burnout and Cultivating Resilience
9:30 – 11:30 a.m., Health Sciences G119 A/B
Target Audience: Nurses
Workshop 2 - Mindfulness: Quality of Work, Quality of Care, and Quality of Life
1:30 – 3:30 p.m., Health Sciences G119 A/B​
Target Audience: Physicians, Pharmacists, Dentists, Nurse Practitioners and Physician Assistants
Ronald M. Epstein, M.D., professor of Family Medicine, Psychiatry and Oncology and nursing director at the Center for Communication and Disparities Research, and Michael S. Krasner, M.D., professor of Clinical Medicine in the Department of Medicine, both from the University of Rochester School of Medicine and Dentistry, Rochester, N.Y. will present the lecture and workshops.
For additional information, contact Babette Taylor, 304-293-2323 or btaylor@hsc.wvu.edu.