Influenza vaccine required for state employees working in patient care areas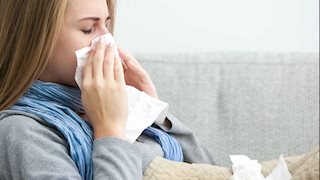 WVU Medicine requires that all staff, providers, residents, and volunteers have a flu vaccination unless they have an approved medical or religious exemption.
This includes WVU faculty and staff (state employees) whose job duties bring them into contact with patients. The requirement applies to those whose work requires them to enter patient care areas intermittently, even if their main work location is elsewhere. Proof of immunization must be provided to the employee's department supervisor.
All other state employees at Health Sciences are strongly encouraged to have the vaccine each year.
Employees have several options to receive the flu vaccine:
To receive the vaccine free of charge, state employees who work in patient care areas may make an appointment with Occupational Medicine in the Physician Office Center or at the Health and Education Building by calling the department at 304-293-3693.
A free flu vaccination also may be obtained through WVU Employee Wellness . This group will hold vaccine clinics at several locations around WVU throughout the fall, including one at Health Sciences from 8:30 a.m. – 1:30 p.m. Oct. 30; the full schedule is online.
Flu shots are a fully covered service under PEIA and The Health Plan for insured employees, spouses and dependent family members twelve years of age or older. State employees who have this coverage can receive the vaccine free of charge at the WVU Employee Wellness events, from their primary care provider, and at other locations across the community, including many pharmacies.
Students working in WVU Medicine clinical areas or on clinical rotations elsewhere should contact their Student Services Office to obtain information on how to receive the flu vaccine.