Intelligence Community Research Opportunities Now Available for Postdoc and Faculty Teams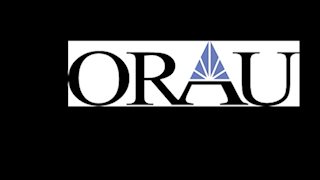 ORAU is now accepting proposals for the Intelligence Community Postdoctoral Research Fellowship Program. Recent Ph.D. graduates or Ph.D. students who will soon complete their degrees are invited to collaborate with full-time faculty or staff members from accredited colleges, universities, and U.S. Government laboratories who will serve as the Postdoc's local Research Advisor. In partnership with the Research Advisor, the Postdoc composes and submits a technical proposal that responds to one of the research opportunities identified at http://orau.org/icpostdoc/current-opportunities.aspx.
If selected for an IC Postdoc Program appointment, the Postdoc will conduct the research described in the proposal at the advisor's location.
Postdoctoral appointments typically last for twenty-four months, with an initial appointment of twelve months and a subsequent twelve month renewal. The Program has the discretion to fund a third year, if outlined in the original proposal. Each twelve month award of an IC Postdoctoral Research Fellowship confers these elements:
• To the Postdoc – a stipend award and insurance supplement ranging from $75,000 to $79,000 (depending upon the location of the appointment.), as well as a $6,000 travel allowance.
• To the College, University, or U.S. Government Laboratory– an award of up to $15,000
($10,000 for a Research Advisor stipend and $5,000 laboratory allowance). The university, college, or federal lab award is provided in installments as an organizational stipend. The Research Advisor may submit a request to transfer the balance of his or her stipend to the postdoc appointee if both are in agreement.
• To the Research Advisor – a travel allowance of $2,000 for the IC Postdoctoral Research Fellowship Program travel. The Research Advisor may request to transfer the balance of his or her travel allowance budget to his or her laboratory allowance if he or she will not be incurring any costs for programmatic travel.
Proposals will be accepted through April 15, 2016. For more detailed information about the program, research opportunities, requirements, or eligibility, visit http://orau.org/icpostdoc/default.html or contact: ICPostdoc@orau.org.