Join the WVU Cancer Institute for 2017 DeLynn Lecture Series - Sept. 21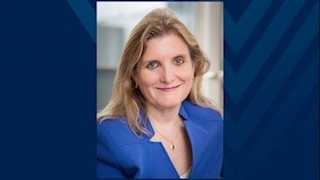 SPH faculty are encouraged to attend the WVU Cancer Institute's 2017 DeLynn Lecture, "Precision Public Health: High Value Strategies to Decrease the Burden of Cancer on the Health of Communities," featuring Deborah Schrag, MD, MPH. The lecture is Sept. 21 at 4pm in the Fukishima Auditorium.
Schrag's research focuses on evaluating and improving the quality and effectiveness of cancer care delivery and, on the clinical side, she focuses on the care of patients with tumors of the lower gastrointestinal tract, particularly colorectal cancer. She is co-leader of the Dana-Farber Harvard Program in Cancer Care Delivery Research. Her current work focuses on building capacity for "phenomics" to complement and integrate with the surge of information in "genomics" in order to decrease the population burden of malignant disease.

Dr. Schrag consults for the Center for Medicare and Medicaid Services and state health departments, and has testified before Congressional panels on improving cancer care quality and efficiency. Dr. Schrag serves as a member of the NCI standing study section on Health Services Organization and Delivery as well as a member of the National Cancer Policy Forum. She is an Associate Editor of the Journal of the American Medical Association.
More information is on the Cancer Institute's website.