Mazza named UHC Associate of the Quarter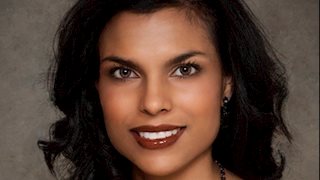 BRIDGEPORT, W.VA. – United Hospital Center's Beena Mazza,
physical therapist, recently received recognition as the UHC Associate of the Quarter for October, November, and December 2015. Mazza began her career at UHC in November 2012.
She was nominated by one of her patients, who said that on his initial visit to begin rehab, Mazza greeted him with professionalism and friendliness.
He continued further by saying that Mazza made him feel confident in her abilities through her knowledge and by providing a plan of care that helped to motivate him to work harder.
Today, the patient walks better, moves better, and is experiencing less pain all due to the comprehensive, in-home exercise plan developed by Mazza that the patient uses on a daily basis.
"She has done an excellent job in outpatient services," said John Pulice, P.T., director of rehabilitation medicine at United Rehab, a department of UHC. "She understands what it takes to be a true professional."
Mazza is a graduate of West Virginia University and also received her Master of Physical Therapy from WVU in 2000. She resides in Bridgeport with her husband, Ross, and two children, Samuel and Sophie. Mazza is also a member of the All Saints Catholic Church in Bridgeport.
--WVU MEDICINE--
For more information: Matt Chisler, UHC Director of Public Relations, 681-342-1611