Medical Records, Release of Information at Berkeley Medical Center moving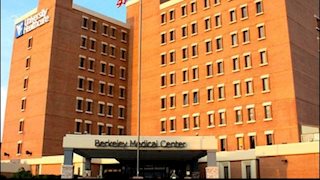 MARTINSBURG, W.VA. - Effective Monday, February 1, 2016, the Medical Records/Health Information Management (HIM) "release of information" customer walk-in service at WVU Medicine Berkeley Medical Center is relocating to 1002 Tavern Road in Martinsburg.
HIM is moving to the same building that houses WVU Medicine University Healthcare's Patient Financial Services Department. Anyone wanting to obtain copies of medical records or radiology CDs may come directly to Tavern Road, fill out an authorization form, and either pick up the records or request to have them mailed.
"Anyone requesting a small amount of records, provided they have been completed by the physician and are either on-site or in Epic/Meditech, will be able to take a copy of the records with them," stated Barb Rudy, HIM supervisor.
Patients signed up for MyWVUChart can access and review medical records and appointments online. Copies of medical records can also be requested through MyWVUChart.
"When you request records via MyWVUChart, we can release the information back to you through MyWVU Chart, you may pick your medical records up at Tavern Road, or you may request to have them mailed to you," Rudy explained.
HIM business hours at Tavern Road are Monday through Friday, 8 a.m. until 4:30 p.m. The new convenient location will provide improved access for patients and customers along with plenty of parking directly outside the main entrance.
For more information on obtaining medical records or how to sign up for MyWVUChart, phone 304-264-1210.
For more information: Teresa E. McCabe, University Healthcare Vice President for Marketing and Development, 304-264-1223