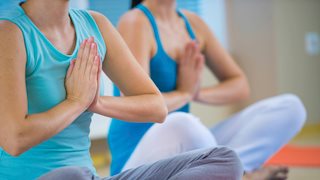 This free six-week series is designed to assist in developing and maintaining mindful resilience, mental fitness and relaxation.
Sessions will run every Monday from Jan. 28 to Mar. 11 from 12:05 p.m. to 12:55 p.m. in the first-floor conference room of WVU Medicine's Chestnut Ridge Center.
The series focuses on different themes each week from mindful eating and mindful communicating to yoga and the science of mindfulness research, all designed to create better mind-body connectivity and understanding that can positively influence your relationship to stress.
The series will be hosted by a trio of instructors with decades of combined mindfulness experience, including neuroscientist Julie Brefczynski-Lewis, clinical therapist Laurel Faulkenberry, and yoga teacher & stress management specialist Nicole Gauthier-Schatz.
To register or for more information contact wellness specialist Anthony Danko, Anthony.Danko@hsc.wvu.edu