Morris to attend WV Great Teachers Seminar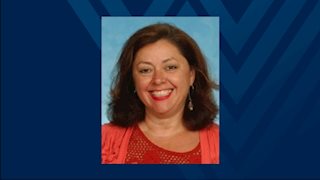 Dr. Toni Morris, an assistant professor in the School of Public Health's Social and Behavioral Sciences department, was recently selected as one of the WVU professors to participate in the 2017 West Virginia Great Teachers Seminar. The West Virginia Higher Education Policy Commission and the Community and Technical College System with support from the Faculty Advisory Council will sponsor the 25th annual seminar June 19-22 at North Bend State Park in Cairo, WV.
Like its counterpart in more than 25 states, Canada and the Pacific Rim, the focus of the limited-enrollment seminar will be on innovations and challenges of instruction at the college and university level. The workshop focuses on the art of teaching rather than teaching specific disciplines, emphasizing the special nature of those who are and aspire to be great teachers. The structure of the seminar evolves from the initial innovations and challenges workshops during which experienced and inexperienced college educators learn from one another. Underlying all activities is the challenge to characterize and define the "great teacher."
Morris, who has been with the School since 2001, is a registered nurse, rehabilitation counselor, and holds an MFA in acting as well as her Ed. D. in Curriculum and Instruction . She teaches undergraduate courses in Disease, Health of the Individual, School Health and Human Sexuality. She has also worked in the community for many years as a nurse and supports many community service organizations such as the Scotts Run Settlement House, The Shack and is the founder of M. T. Pockets Theatre.