National Institutes of Health: Building Research Capacity in West Virginia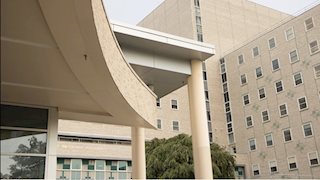 Co-hosted by U.S. Congressman David B. McKinley and West Virginia University
Over the past several years, Congress has supported significant increases for the National Institutes of Health. To help ensure that institutions across West Virginia, including Primarily Undergraduate Institutions (PUI), are fully aware of new and existing NIH initiatives and programs, U.S. Congressman David B. McKinley, has invited National Institutes of Health officials to the WVU Health Sciences Center to participate in several workshops and discussion groups September 19 - 20.
Faculty, staff, students and post-doctoral fellows are encouraged to take advantage of this opportunity to learn about emerging NIH initiatives and to participate in focused workshops with NIH staff.
Presentations by leaders from the NIGMS, NIBIB, NINDS, NIDA, NIMHD and the Office of the Director will be offered. Discussion will include, but not be limited to, the HEAL initiative, "All of Us", the IDEA program and the NIGMS-MIRA program with workshops focused on NIH application and review, the T32 funding mechanism, SEPA, AREA/R15 grants, SBIR/STTR opportunities and Fellowship/K awards.
Date: Wednesday, September 19 and Thursday, September 20
Time: Sept. 19 from 1:30 p.m. – 5:00 p.m. and Sept. 20 from 8:00 a.m. – 3:00 p.m.
Location: WVU Health Sciences Center
For more information, to review the agenda or to register, please visit the event website.