Back to

News
Nationally recognized veterinarian joins WVU's Office of Laboratory Animal Resources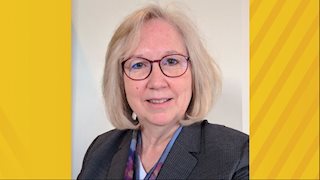 Ida Washington, D.V.M, Ph.D., was recently named director and attending veterinarian of West Virginia University's Office of Laboratory Animal Resources.
The primary WVU facility for maintaining animals for biomedical research and teaching is located at the WVU Health Sciences Center. Designed to provide centralized procurement and care of animals, this facility consists of approximately 25,000 square feet of animal holding and support space. Dr. Washington and her staff will provide for husbandry and veterinary care of animals, research, teaching support and scientific investigator training.
"I am excited to join the WVU community as attending veterinarian and director of the Office of Laboratory Animal Resources," Dr. Washington said. "I am fully committed to the continual assessment and improvement of efficiencies in the unit while maintaining quality animal care. My vision is for our team to stand out as an exceptional resource and support for cutting-edge research at WVU. I appreciate the opportunity to contribute to this endeavor."
The Health Sciences Center facility is accredited by the Association for Assessment and Accreditation of Laboratory Animal Care.
Dr. Washington earned her master's degree in neuroanatomy from Duke University and her Doctor of Veterinary Medicine degree from North Carolina State University College of Veterinary Medicine. She also earned a Doctor of Philosophy degree in cell biology from University of North Carolina-Chapel Hill.
She spent 14 years at North Carolina State University College of Veterinary Medicine teaching anatomy, embryology and cell biology to veterinary and graduate students and performing NIH-funded research in diabetes-induced heart defects in rodent embryos.
Dr. Washington previously served as clinical or attending veterinarian in university settings, including University of Wisconsin-Madison, University of Washington-Seattle, and Arizona State University, and as director and attending veterinarian at Seattle Children's Research Institute.
She comes to WVU from Pittsburgh, where she served as attending veterinarian at Carnegie Mellon University and Magee-Women's Research Institute. She has 30 years of experience as a veterinarian, 13 of those in laboratory animal medicine, and she is Board-certified by the American College of Laboratory Animal Medicine. She has experience with a wide variety of animal species and research models and enjoys her role supporting the research and educational missions of the university.
Dr. Washington will lead a group of talented and dedicated animal care and technical staff in support of the research and teaching missions at WVU.
For news and information on the WVU Health Sciences Center follow us on twitter @WVU_HSC , like us on Facebook or visit hsc.wv.edu.