New rural scholars program available to health professions students in West Virginia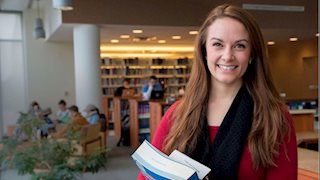 Application deadline is Aug. 1
West Virginia AHEC Rural Community Health Scholars is a new, highly selective program available to 75 of West Virginia's top health professions students interested in practicing in rural or underserved communities; WVU and non-WVU students alike may participate.
Designed as a two-year program, RCH Scholars will enhance each student's ability to make a difference in healthcare by facilitating clinical, didactic and community-based activities that positively impact the lives of West Virginians in rural/underserved areas of the state. Moreover, participating scholars will also gain valuable experience in their respective field(s) and receive a stipend of $650/year ($1,300 over the course of the two-year program).
Health professions students in the following areas with at least two years remaining in their program(s) are eligible to apply:
Dentistry and Dental Hygiene
Medical (Osteopathic, Family, OBGYN, etc.)
Nurse Practitioner and Nursing
Occupational Therapy
Physical Therapy
Pharmacy
Physician Assistant
Public/Population Health Programs
and more*!
Application deadline is Aug. 1.
For more information and/or to submit an application, please visit our website or contact Jessica Stidham at RCH_Scholars@hsc.wvu.edu.
Contact us if your discipline is not listed, as you may still be eligible to participate.