Nursing scholarship applications available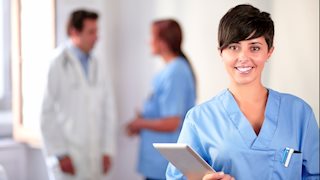 MARTINSBURG, W.VA. – WVU Medicine University Healthcare Foundation officials recently announced that applications for the 2018 Ruth Ann Widmeyer Nursing Scholarship are now available.
Named in memory of Ruth Ann Widmeyer, this scholarship was established by the Widmeyer Family in 2014 to assist area students in pursuing preparation and advancement into the nursing profession.
In order to be eligible, students must be graduating from a Berkeley County high school and attending a West Virginia college or university. The nursing scholarship awards are $500 per year for a maximum of four years, and students must reapply each year.
Applications are available in the guidance departments at all Berkeley County high schools or may be obtained by calling the University Healthcare Foundation at 304-264-1223. The deadline for submitting an application is March 31.
For more information: Teresa McCabe, Vice President of Marketing and Development, 304-264-1223