Panera Bread Honors National Autism Awareness Month with Pieces of Hope Campaign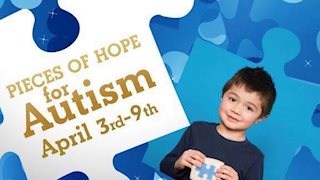 WEST VIRGINIA- April 2017 – In honor of National Autism Awareness month, Panera Bread is partnering with the intensive Autism Service Delivery (iASD) Clinic at the WVU Center for Excellence in Disabilities to host the "Pieces of Hope for Autism" cookie campaign in all participating West Virginia, Ashland Kentucky, and St. Clairsville Ohio Panera Bread bakery-cafes.
Starting Monday April 3rd through Sunday April 9th, Panera Bread is inviting community members to purchase an exclusive Puzzle Piece Shortbread Cookie at their local participating Panera Bread bakery- café. Panera Bread will donate a portion of the proceeds from each Puzzle Piece Shortbread Cookie to the intensive Autism Service Delivery Clinic. Additionally throughout the month of April, Panera Bread will be collecting donations at the register to raise funds for the iASD Clinic.
In keeping with Panera Bread's 100% clean food menu, these one-of-a kind cookies are made without preservatives, additives, or artificial flavors or colors. They are sold individually and by half or whole dozen.
"We are thrilled to partner once again with Panera Bread in their 'Pieces of Hope' campaign for autism. Because of their charitable support, we have been able to expand our services to more WVU students and West Virginia children in these intensive evidence-based services," said Dr. Susannah Poe, iASD Clinic Director.
This is the fourth year that Panera has partnered with iASD for the Pieces of Hope for Autism campaign. With the help of local communities throughout West Virginia, Ashland KY, and St. Clairsville OH, Panera Bread bakery- cafes have raised over $40,000.00 benefitting the clinic through the annual promotion.
More information on Panera Bread's "Pieces of Hope for Autism" campaign and preorder options for the exclusive Puzzle Piece Shortbread Cookies can be found at www.panamericangroup.com/autism