WVU Medicine patient with brain aneurysm thankful for innovative device, care that saved life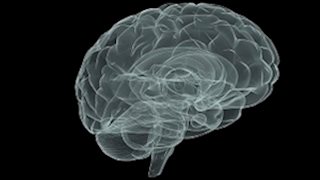 Rajan Masih, 52, of Petersburg, West Virginia, received a call on the way home from a doctor's appointment in May 2015 – he had a brain aneurysm that could potentially rupture and needed further analysis.
A brain aneurysm is a small sac that forms on weak areas in the blood vessels. Based on the size and location, some aneurysms are dangerous, and they can rupture resulting in a stroke, severe brain damage, or death.
Masih, a former emergency medicine physician, knew firsthand how serious this was. "In the ER, I treated so many people who had ruptured aneurysms," he said. "I intubated them and put them on life support. Fifty percent of them died, and the other half were impaired for life. I was just so afraid."
He had watched his father, also a physician, suffer from a brain aneurysm and remain disabled after surgery until his death 20 years later. "It just sucked the life out of me getting that call," Masih said. "It was like a death sentence for me knowing what we went through with my dad."
In late 2014, Masih started experiencing headaches and episodes of dizziness from time to time. As the symptoms persisted, he went to see his primary care provider, who ordered an MRI. After leaving the appointment, Masih got the call that changed his life.
His first plan of action was to research the best treatment options – he chose Johns Hopkins Medicine in Baltimore, Maryland. Specialists reviewed his MRI results and told him that Jeffrey Carpenter, MD, an interventional neuroradiologist and Johns Hopkins graduate, was located only a couple hours from him at WVU Medicine's Ruby Memorial Hospital in Morgantown.
Masih was referred to WVU Medicine's specialized minimally invasive program for the treatment of complex brain aneurysms. He met with Dr. Carpenter, interventional neuroradiologists, Ansaar Rai, MD, and SoHyun Boo, MD, and other members of WVU Medicine's neurointerventional team.
They told Masih that his aneurysm was located in a part of the brain that is very hard to reach with conventional neurosurgery. Minimally invasive endovascular treatment options were available to him as well as a new device called the WEB Aneurysm Embolization System. It looks like a small, metal basket, and is inserted with a catheter through an artery from the groin and into the brain. "They place this mesh-like device that looks like a marshmallow, and it seals off the aneurysm, so you no longer have a ballooning blood vessel," Masih said.
At the time, the WVU Medicine Section of Interventional Neuroradiology was a part of an FDA clinical trial evaluating the safety and efficacy of the WEB device; it is only available at a few centers in the country that have been selected to participate in the study. Dr. Rai was the principal investigator of the WEB device clinical trial. It will not be available for mainstream use for another couple of years.
"The WEB device is a significant evolution in the treatment of brain aneurysms," Rai said. "We are pleased that our team is frequently selected to be a part of specialized trials and that we can offer novel treatments years before their commercial release. It keeps us and WVU Medicine at the forefront of clinical medicine and research."
Masih read everything that he could about the WEB device and felt reassured that Rai was part of the research team. "They showed the device to me, and I held it in my hand – my wife did, too – so we felt confident moving forward," Masih said.
During the waiting period to get approval for the WEB device, Masih's life was at a standstill. Real-time images of the pulsating balloon-like aneurysm left him afraid to do much physically. "Anything that raised my blood pressure could put me at risk of the aneurysm rupturing," he said. "I literally lived from May to July 2015 not even wanting to climb steps."
In case of any complications during his upcoming procedure, Masih gathered his mother, wife, and five children together to say his goodbyes. "I took the kids one by one and said, 'Look, this may be the last time I am able to talk to you. I wish I had this opportunity to say these last words to my dad, but I didn't.'"
The day before the surgery, Rai and his neurointerventional team practiced for hours on an exact replica of Masih's brain aneurysm they created and attached to a mechanical heart pump.
The next day, the procedure took 20 minutes, and an hour later, Masih was in the intensive care unit sitting up in bed, drinking a soda, and walking around. "I could not have asked for better care anywhere," Masih said. "I could have been dead, and they have, literally, given me another chance at life."
After follow-up exams, Masih's aneurysm is gone, and he has had no further complications. "My whole life was on hold," Masih said. "I play tennis. I lift weights. I do everything now. I am just so full of gratitude from this entire experience."
Make an appointment: 855-WVU-CARE.