Back to

News
Pollini shares insights on drug abuse, stigma in new podcast
Featured as latest episode of the WVU ICRC's podcast series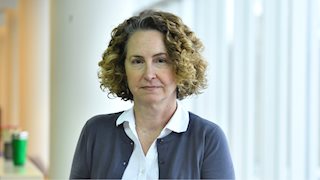 Dr. Robin Pollini, Associate Director of the WVU Injury Control Research Center (ICRC) and Associate Professor with the WVU School of Medicine, Behavioral Medicine & Psychiatry, joins the the ICRC podcast (entitled OOMPH!) to discuss drug abuse, stigma, and harm reduction programs.
OOMPH! is a podcast developed by the WVU ICRC to engage listeners is a frank and informal conversation about injury control.The podcast gives listeners an opportunity to go beyond data and to understand the story behind a researcher and specific topics in injury control and public health.
You can also search for OOMPH! on iTunes.