Professor weighs in on opioid and other drug overdoses and poisonings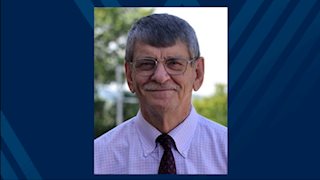 Suicides are often misclassified as accidental or undetermined – especially when they involve opioid and other drug overdoses and poisonings. Accurate classification is crucial to public health surveillance, which drives resource allocation for prevention research, policy and practice.
Dr. Ian Rockett, professor in the WVU School of Public Health's Epidemiology department, is part of a collaborative team of experts brought together by the Centers for Disease Control and Prevention (CDC) to address suicide classification issues in instances involving opioid overdoses. In 2015, Rockett participated in a multidisciplinary meeting and panel discussion hosted by the CDC to address this issue and identify potential solutions to classification barriers.
This month, the panel article was published by the "American Journal of Public Health." The article, "Deciphering Suicide and Other Manners of Death Associated with Drug Intoxication: A Centers for Disease Control and Prevention Consultation Meeting Summary," is now available on the AJPH website.
The group suggested strategies that include improved standardization in death scene investigation, toxicology, and autopsy practice; greater accountability; and creation of job aids for investigators. The CDC is currently acting on the panel's suggestion to develop technologies that will help improve evidence collection during the death scene investigation process. Rockett, who is a co-author on the recent article, will participate in the follow-up discussion on July 31, 2017, to weigh in on issues impacting the development of such technologies.