Back to

News
PT professor co-lead on grant-funded research to reduce gait deficits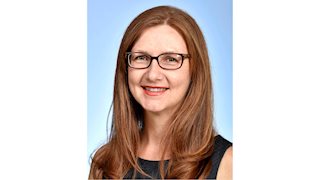 Valeriya Gritsenko, Ph.D., an associate professor in the Division of Physical Therapy and the Department of Neuroscience, is a principal investigator on a research grant for Reducing Gait Deficits with Model-Driven Functional Electrical Stimulation.
The research is part of a collaborative agreement between WVU and the Sao Paulo Research Foundation. Gritsenko serves as the WVU lead, collaborating with Ana Maria Forti Barela, Ph.D., of the University of Cruzeiro Do Sul Institute of Physical Activity and Sports Sciences in Brazil.
Three projects were chosen to receive funding for up to $30,000 per year over two years.
During the first year of the project, researchers will study the effects of stroke on lower limb movement focusing on movement at the knee during walking. During the second year, the team will study the effects of electrical muscle stimulation during gait to improve knee motion.
The results of the study have the potential to inform and improve rehabilitation of patients following stroke. The project illustrates WVU's mission to improve healthcare through high impact research and global engagement.