Quality of Life group reports survey findings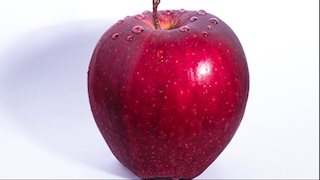 1,700 at Health Sciences and WVU Medicine participated in survey
More than 1,700 people at the Health Sciences Center and WVU Medicine expressed their opinions on the environment for work and study on the Morgantown campus in an online survey this fall.
The Quality of Life Initiative (QLI) requested the needs assessment survey after more than a year of work to cultivate an environment of wellbeing, healthy living and learning for students, faculty, and employees. Over the past year the group helped develop mindfulness programs, the concerts in the Pylons area, wellness program enhancements, improvements to the visual environment, and the student activity center. The goal of the needs assessment is to help the group develop plans for the next year.
One of the key findings of the assessment is a high level of perceived stress, said QLI member Bill Reger-Nash, Ph.D., of the School of Public Health. "We asked people to tell us 'How often do you feel stressed in your current position?' More than 30% responded 'A lot. I feel it almost all of the time.'"
"This number suggests that a significant percentage of the population is experiencing burnout," Dr. Reger-Nash said. "There is obviously a need to provide people with resources to live their lives better."
About 42% of respondents said that on 1-3 days during the previous week, they brought meaning and larger purpose into their work or school life. One in five said this connection rarely if ever happened in their workweek.
Respondents also had some specific concerns about the physical environment and safety. Many indicated a need for various types of breakout spaces, including lounges and other areas for relaxation or even brief naps. There were also suggestions for expanded opportunities for physical activity such as treadmill computer stations, spin bikes, a rock climbing wall, and indoor and outdoor spaces for quiet reflection or meditation.
Some public areas in the Health Sciences Center were identified as needing updates, especially heavily-used hallways, stairwells, and restrooms. Many respondents were also concerned with the high cost, limited variety, the lack of nutrition labels, and healthfulness of food choices available on campus.
Safety concerns include more widespread adoption of the WVU Alert program; preparation for emergency situations that might arise, including active shooter training; and the continuing abatement of the remaining spaces in Health Sciences that were built with asbestos materials in the 1950s.
The QLI group will use the survey results to develop programs throughout 2018.
The survey was conducted with technical assistance from Alfgeir Kristjansson, Ph.D., and Douglas Myers, Sc.D., of the School of Public Health.