Sally Hodder appointed to NIH advisory council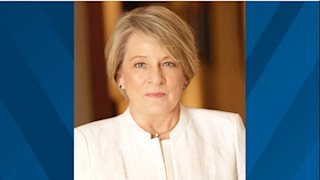 Council to focus on allergies and infectious disease
MORGANTOWN, W.Va. – Sally Hodder, M.D., director of the West Virginia Clinical and Translational Science Institute, associate vice president of clinical and translational research and professor of medicine at West Virginia University, has recently been appointed to the National Institutes of Health's National Advisory Allergy and Infectious Diseases Council (NAAIDC) by U.S. Secretary of Health and Human Services Sylvia Mathews Burwell.
Dr. Hodder has over 30 years of experience in the field of infectious diseases. During this time she has combated diseases like Hepatitis-C and HIV through research and clinical care.
"It is an honor to serve on this council," said Hodder, "Collaborative research is crucial to combating the infectious disease problems we are currently facing as a nation."
Dr. Hodder is one of 12 national health and science experts tasked with contributing technical expertise and an understanding of research needs in academia and industry. The NAAIDC also includes six lay council members who provide a perspective on the human impact of the research being conducted.
In this capacity, Dr. Hodder will be part of a team responsible for reviewing applications for research and training grants related to immunologic diseases and disorders, as well as infectious diseases, including tropical diseases and AIDS. The council will also advise the National Institute of Allergy and Infectious Diseases on proposed policy and make recommendations for new promising projects.
Dr. Hodder's four-year term on the NAAIDC began in November 2015 and will conclude in 2019. During this time, she looks forward to making a positive impact on the country's health.
-WVCTSI-
im 3/2/16
CONTACT:
Ian Moore
West Virginia Clinical and Translational Science Institute
304.581.1781