School of Medicine's Department of Surgery to host annual Harriet Tubman lecture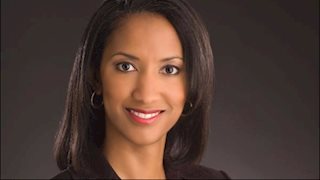 Patricia L. Turner, M.D., F.A.C.S, clinical associate professor of Surgery at the University of Chicago Medical Center and director of the Division of Member Services for the American College of Surgeons will present "The Surgical Workforce: Generational Change" at the annual Harriet Tubman Lecture on Wednesday, Feb. 10 at 8 a.m.
Dr. Turner will also participate in the Department of Surgery's Grand Rounds resident case presentations at 9 a.m. following the Harriet Tubman lecture. Both events are scheduled for room 4080 in the WVU Health Sciences Center.
Her visit will be part of the Department of Surgery's annual recognition of Black History month. Each February, the Department hosts educational programs focusing on health issues that affect populations isolated by race, culture, poverty, gender and sexual and social identity.
Dr. Turner is a fellowship-trained general surgeon with a particular interest and expertise in minimally invasive and laparoscopic surgery, including abdominal wall reconstruction, complex hernia repairs and diseases of the biliary and gastrointestinal tract.
In addition to her clinical practice, Dr. Turner is a dedicated educator and commits a large part of her practice toward training and mentoring future surgeons. She is also an academic surgeon with special research interest in patient outcomes following various surgical procedures.
Please contact Ronda Fike at 304-293-1272 or rofike@hsc.wvu.edu with any questions or comments.