School of Medicine's Goodman awarded $2.5 million to study reproductive physiology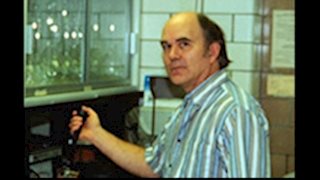 Robert "Bob" Goodman, Ph.D., professor in the School of Medicine's Department of Physiology and Pharmacology, was recently awarded a $2.5 million grant by the Eunice Kennedy Shriver National Institute of Child Health and Human Development (NIH/NICHD) to study the role of the neuropeptide neurokinin B in control of hormonal cross-talk between the ovaries and the brain.
Goodman, who has been continuously funded by the National Institutes of Health since 1983 is interested in determining the physiological role of a specific set of neurons called KNDy, "candy" neurons, in a particular brain region called the arcuate nucleus that mediate the feedback actions of estrogen on the brain to reduce further estrogen production. He and his research team have been focused for many years on characterizing brain region changes that are responsible for the physiological suppression of reproductive capacity prior to puberty, and in a seasonal fashion after puberty.
A 1992 Benedum Distinguished Scholar, Goodman's international reputation for excellence in reproductive physiology research has been fostered, in part, by sabbaticals in England (1989), France (1997) and Australia (2007). A WVU faculty member in the Department of Physiology and Pharmacology since 1980, Goodman served as department chair from 1999 to 2012. He is a reviewer for various journals including Endocrinology, Neuroendocrinology, Journal of Neuroendocrinology, Biology of Reproduction and Reproduction. He is also a member of the NIH Reproduction, Andrology, and Gynecology Study Section and is on the editorial board for the journal Domestic Animal Endocrinology.