School of Public Health announces new HPML chair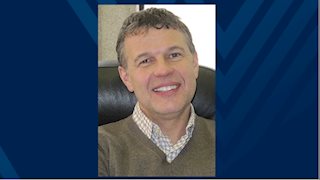 Nicholas Castle, B.Sc. (Hons) M.H.A., Ph.D., FGSA, will join the WVU School of Public Health as chair of the Department of Health Policy, Management and Leadership on December 31, 2018.
Dr. Castle has been a tenured professor of health policy and management at University of Pittsburgh Graduate School of Public Health since 2009 and as an assistant and associate professor prior to that. He also has served as director of Pitt's PhD and MS programs in Health Services Research and Policy and has taught courses in health care quality, patient safety, and long-term care. Dr. Castle currently has over 100 first authored publications in peer-reviewed journals and is currently working on several grant-funded initiatives. He serves on six editorial boards, including The Gerontologist, and is a Fellow of the Gerontological Society of America. He is currently examining staff turnover in nursing homes, the federal report card Nursing Home Compare, and nursing home administrator job satisfaction.
Dr. Castle earned his bachelor's degree in biomedical science from the University of Bradford in England, his master's in health administration from Wilkes University in Pennsylvania, and his doctorate in health policy and administration from Pennsylvania State University. He is also a registered microbiologist.