School of Public Health welcomes new Director of Research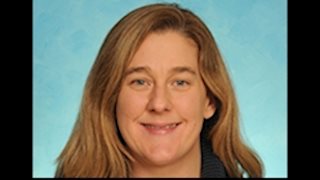 Erica Bentley has been named Director of Research for the WVU School of Public Health. Bentley comes to the school from the WVU Center for Excellence in STEM Education, where she served as Program Coordinator. Previously, she worked as the Grants and Development Administrator in the WVU Division of Student Life for six years. Bentley holds a BS in Journalism, a Master of Public Administration, and a graduate certificate in nonprofit management, all from WVU. Bentley is a Certified Research Administrator.
Bentley is also a member of the WVU Council for Women's Concerns. She was appointed to the council in 2011 and has held various positions since, including serving as council chair from 2014-2015. "I have always been passionate about women's issues, particularly the concerns of working mothers," Bentley explained. "I am grateful to be involved with the CWC and now the School of Public Health, where there are opportunities to help underserved communities at WVU and across the state." Currently, she is co-chair of the Women's Center Committee, which is working to develop a women's center at WVU.
In her new role as Director of Research for the School of Public Health, she will oversee the Office of Research and the research infrastructure for the School. "My goal is to improve systems and procedures to aid faculty in developing competitive applications for external funding," Bentley said. "The Office of Research exists to ease the administrative burden on our faculty so they can better focus on their research. Our aim is to bring in more support that will in turn improve the lives of West Virginians."