St. Joseph's Hospital implementing new computer system and providing access to MyWVUChart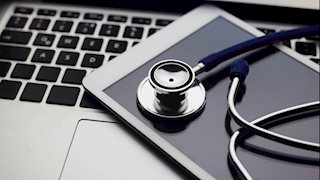 BUCKHANNON, W.Va. — Beginning Oct. 1, St. Joseph's Hospital will achieve an even higher standard of care coordination through electronic health records with the implementation of the new EPIC electronic medical record system. This new system will also give the patients of St. Joseph's Hospital access to MyWVUChart, the online patient portal for all of WVU Medicine.
EPIC, the premier electronic health record, is normally not available to rural hospitals, but St. Joseph's Hospital is able to utilize the system as a result of its merger with WVU Medicine.
"Our medical practices and hospitals are able to cooperatively ensure that caregivers and patients have access to the most accurate and up-to-date medical data," Brian Cottrill, assistant vice president and assistant CIO of WVU Medicine, said.
"The implementation of the new EPIC computer system and MyWVUChart gives our patients direct access to their medical data. It will allow them to schedule appointments, view test results, and request medication renewals," Skip Gjolberg, St. Joseph's Hospital administrator, said. "This initiative will ensure that our patients receive the highest quality of care with communication across the WVU Medicine system."
MyWVUChart is a free, easy, and secure way for patients to view their health information and communicate with their healthcare team. All a patient needs is Internet access and e-mail. He or she can even access most of the features of MyWVUChart through a mobile app.
MyWVUChart will replace Intelichart effective Oct. 1. Patients will continue to have access to Intelichart to view their past medical information and can upload their medical data from Intelichart into MyWVUChart.
With MyWVUChart patients can:
Schedule an appointment with their provider
View test results
Request medication renewals
Communicate securely with their medical care team
Access and download their health information
View and pay their bill
Access many MyWVUChart features via the mobile app
How MyWVUChart works:
To use MyWVUChart, patients will first need to activate their accounts. They can request an activation code online at MyWVUChart.com. Patients should be aware that their information may not appear in MyWVUChart until after Oct. 1. They will have 30 days to activate their account before their temporary code expires.

To obtain access to a family member's chart (including children up to age 18), patients are asked to please request access in person, with the patient, during their next clinic appointment or at any WVU Medicine Health Information Department to obtain the necessary signatures.

Patients can log in to their MyWVUChart account 24/7 from any computer or mobile device. They may also receive messages about their healthcare (such as upcoming appointments or notifications that their doctor has a message for them) to their email account from the MyWVUChart system.
Urgent Medical Matters
MyWVUChart is not intended for sending messages requiring urgent attention. For urgent medical matters, patients should contact their doctor's office by phone. For a medical emergency, dial 911.
Technical Support
For assistance with MyWVUChart, contact MyWVUChart@wvumedicine.org or the toll-free support line, 866-982-4278.
For more information: Lisa Wharton, Vice President of PR, Marketing, and Foundation, 304-473-2138