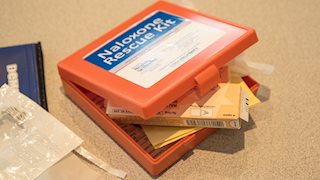 MORGANTOWN, W.Va. — A free course is available for area healthcare workers, social workers, pharmacists, physicians, physician assistants and nurse practitioners battling the opioid epidemic.
The course will be on Jan. 8, 2020, at the West Virginia University Health Sciences Center.
The Providers Clinical Support System's Medical Assisted Treatment Waiver Training will be from 12:30 to 5 p.m. There will be a $1,000 lost productivity payment for physicians and a $750 payment to nurse practitioners and physician assistants, available upon full completion of the course.
Register at https://icrh.wufoo.com/forms/wvu-mat-waiver-training/ or email Brianna Sheppard at absheppard@hsc.wvu.edu.