Telestroke saves precious minutes for Davis woman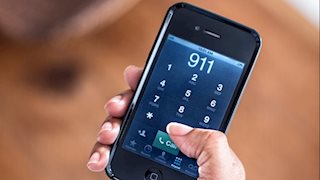 May is American Stroke Month
MORGANTOWN, W.Va. – It was around 2:30 a.m. on a Saturday morning, and Josephine Pregley, 60, of Davis, couldn't move. Her visiting grandchildren were piled on her bed, so she had moved to the second bedroom to get some sleep.
"I could see the window, and I couldn't figure out why I was on the floor," Josephine said. "I went to get up, and I couldn't move."
She tried to crawl to the hallway, but every time she looked up she was still facing the same window. She could hear her husband, Patrick, looking for her, but she couldn't speak. When Patrick turned on the light, Josephine, a licensed professional nurse, saw her right arm draped on her chest, and she knew she was having a stroke.
"When they tell people that you are trapped in your own body, you really are," she said. "I could hear everything they were saying, and I was trying to communicate, but I could not speak at all."
Patrick called 911 immediately, and Josephine was rushed to Garrett Regional Medical Center (GRMC) in Oakland, Md. The standard treatment for ischemic strokes, the most common kind, is IV tPA, a medication that dissolves the blood clot and restores blood flow to the brain. The medication must be administered within three hours to be fully effective, and by the time Josephine reached the emergency department, much of her window had passed. Fortunately, Garrett Regional Medical Center partners with the telestroke program at the WVU Stroke Center.
Josephine's bloodwork and CT scans were sent electronically to Matthew Smith, M.D., a stroke specialist an hour away at J.W. Ruby Memorial Hospital in Morgantown, and videoconferencing equipment was brought into Josephine's room for a consultation. Dr. Smith prescribed IV tPA, and it was administered in the GRMC emergency department with just 15 minutes to spare. Less than 30 minutes after receiving the medication, Josephine began to regain speech and movement in her right side.
"Telestroke has really helped in getting expertise to the communities where people live," said Smith, who is also the director of neurocritical care at Ruby Memorial. "The access to expertise has improved patients' access to tPA."
Josephine was transported to the Neurological Critical Care Unit at Ruby, where she steadily regained her mobility and speech. The day after her stroke, she and her husband took a walk around the unit. She has been home for more than a month now and is doing very well.
"Every ER needs to be able to have that drug readily for somebody," Josephine said. "Because that was the turning point for me. I think if I did not have access to that drug, I would be partially paralyzed."
May is American Stroke Month, and Josephine's story is a reminder for everyone to learn the signs of a stroke. A loved one or bystander may be the only chance of getting help in time.
To identify a stroke, the American Stroke Association says to think F.A.S.T:
Face: Ask the person to smile. Does one side of the face droop?
Arms: Ask the person to raise both arms. Does one arm drift downward?
Speech: Ask the person to repeat a simple phrase. Is their speech slurred or strange?
Time: If you observe any of these signs, call 911 immediately.
Stroke symptoms can also include
sudden numbness or weakness of face, arm or leg, especially on one side of the body;
sudden confusion, trouble speaking, or understanding;
sudden trouble seeing in one or both eyes;
sudden trouble walking, dizziness, loss of balance or coordination; or
sudden severe headache with no known cause.
In the case of stroke, the best defense is a strong offense. Know your numbers, including total cholesterol, HDL (good) cholesterol, blood pressure, blood sugar, and body mass index, and take action if they aren't in the normal range.
Know your risk factors. Some risk factors, such as age, family history, and race, can't be changed, but some can be managed, such as smoking, diabetes, poor diet, low physical activity, obesity, and heart disease.
"The key to preventing strokes is good primary care," Smith said. "We are here if needed, but my hope is that I am not needed to treat someone with a stroke."
For more information: Sarah Wisniewski, Communications Specialist, 304-293-7087