The Institute for Transfusion Medicine to provide blood products for WVU Medicine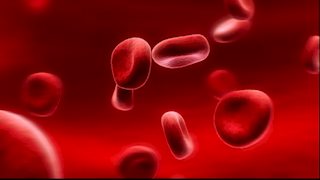 MORGANTOWN, W.Va. – WVU Medicine has partnered with The Institute for Transfusion Medicine (ITxM) to provide blood products to nearly all hospitals in the healthcare system effective January 9.
ITxM will serve WVU Medicine through two of its entities, Central Blood Bank and Virginia Blood Services, at J.W. Ruby Memorial Hospital, United Hospital Center, Berkeley Medical Center, Jefferson Medical Center, Camden Clark Medical Center, Potomac Valley Hospital, and St. Joseph's Hospital.
"As a state, we've proven over and over that West Virginians help each other," Albert Wright, president and CEO of West Virginia University Health System, said. "Giving blood is one of the ways our employees and communities have cared for each other in the past, and we expect that to continue with ITxM. For our part, we remain committed to providing the highest quality care, including blood products, to our patients."
"We are delighted to be working with this prestigious, internationally renowned health care organization," said James P. Covert, president and CEO of ITxM. "This partnership is an opportunity to share our vision of being the area's premier provider of blood transfusion services. We pledge to deliver the highest quality products, services, and operating efficiencies, to result in donor satisfaction and improved patient care."
Several blood drives have already been scheduled throughout the regions served by WVU Medicine:
United Hospital Center – Wed., February 1
St. Joseph's Hospital Auxiliary (held at Chapel Hill Methodist Church) – Mon., February 6
St. Joseph's Hospital – Tues., February 14
J.W. Ruby Memorial Hospital – Wed., March 15
Berkeley Medical Center – Fri., March 31
Camden Clark Medical Center – Fri., April 14
For more information: Sarah Wisniewski, Communications Specialist, 304-293-7087