WVU School of Nursing's Online Graduate Program Ranked 51 Nationwide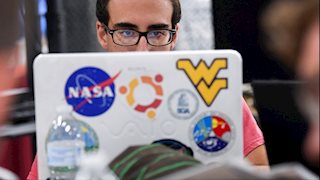 Up 10 Spots from 2017 Ranking
The WVU School of Nursing's online graduate program was ranked 51 nationwide by U.S. News & World Report in its Best Online Program rankings.
Since 1999, the nursing program, which jumped 10 spots from its 2017 ranking, has offered online graduate programs to meet the needs of working nurses around the country.
"It's an honor being recognized for our commitment to preparing highly qualified nurses to address workforce challenges," said Tara Hulsey, vice president of health promotion and wellness, dean and E. Jane Martin Endowed Professor for the School of Nursing. "We have more than 230 nursing graduate students who are taking advantage of our wide-variety of challenging and practical courses."
The program joins a number of other WVU programs – online graduate program in software engineering ( top 15), online hybrid MBA (47 out of 267) and business (non-MBA) (63 out of 158) – that were featured in the rankings. More than 1,300 online programs were reviewed on categories ranging from student engagement, faculty credentials and training and peer reputation.
"In an ongoing effort to increase access to WVU degrees through online education, we are excited to be recognized with these rankings across a wide variety of programs," said Keith Bailey, dean of WVU Online. "These rankings recognize our commitment to student success and instructional excellence in online learning."