Tobacco disparities expert joins leadership of WVU School of Public Health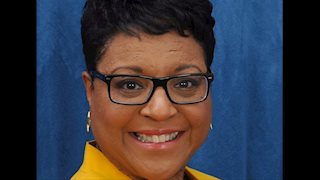 Dr. Linda Alexander will oversee academic affairs for growing school
MORGANTOWN, W.Va. – A public health expert with wide experience in promoting smoking cessation, changing health behaviors, and addressing health disparities is joining the leadership of the WVU School of Public Health.
Linda A. Alexander, Ed.D., will be associate dean for academic affairs starting March 16, said Greg Hand, Ph.D., the school's dean.
Dr. Hand noted that she arrives as the school ramps up enrollment for a new undergraduate program.
"The School of Public Health is growing in all aspects of our mission - education, discovery, engagement and clinical care," Hand said. "Dr. Alexander will play a foundational role in these efforts."
Alexander is currently on faculty at the University of Kentucky, where she is the director of graduate studies in the College of Public Health. She served as the first associate dean for academic affairs at UK from 2004 to 2010. Earlier in her career, she was a faculty member at Texas A&M University. She served as an extension health specialist at both institutions.
Her current research focuses on the role of menthol as an additive in cigarettes and understanding how tobacco-related policies can best be applied to protect the health of vulnerable populations.
"Reducing tobacco use can have an enormous impact on the health of tens of thousands of West Virginians," Hand said. "It is a major focus for our school's research and engagement with the state. We expect Dr. Alexander to have a leading role in the fight to reduce the harm caused by tobacco in our state."