Tokyo surgeon travels to WVU Heart and Vascular Institute to study heart surgery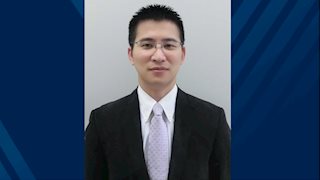 MORGANTOWN, W.Va. – The WVU Heart and Vascular Institute recently welcomed Atsushi Hiromoto, M.D., from Tokyo, for a three-month fellowship to study atrial fibrillation surgery. He arrived on April 10.
Atrial fibrillation is a heart condition where the upper chambers of the heart (atria) beat too fast and with irregular rhythm (fibrillation). It can cause blood to pool and form clots that can travel to the brain and other parts of the body. The experts at the WVU Heart and Vascular Institute are world leaders in surgical ablation for atrial fibrillation, known as the Cox-Maze procedure.
Dr. Hiromoto, assistant professor in the Division of Cardiovascular Surgery at Nippon Medical School in Tokyo, received the prestigious James L. Cox Fellowship in Atrial Fibrillation Surgery sponsored by the American Association of Thoracic Surgery Graham Foundation.
Host centers for this fellowship represent nationally recognized thought leaders, educators, and clinical trial investigators in the field of surgical approaches to atrial fibrillation. Hiromoto elected to study under the mentorship of Vinay Badhwar, M.D., executive chair of the WVU Heart and Vascular Institute.
"The goal of this international fellowship is to facilitate scholarship and an exchange of knowledge with colleagues from around the world," Dr. Badhwar said. "We are pleased to host Dr. Hiromoto as the American Association for Thoracic Surgery James L. Cox Fellow. This observership enables our colleagues to learn advanced techniques and the concepts behind them so that they may implement them at their home institution. The WVU Heart and Vascular Institute is pleased to be one of a handful of U.S. sites selected for this collaboration. These activities are complementary to our mission to bring the most advanced care to our state."
In addition to atrial fibrillation surgery, Hiromoto is learning about perioperative care and postoperative follow-up, transcatheter mitral valve procedures, and safely taking patients off the ventilator in the operating room after heart surgery, as well as advanced robotic heart surgery, which is prohibited in Japan.
"The doctors are so gentle and proficient. Their techniques are so quick and accurate. It is a great pleasure that I can see their skills directly with my own eyes," Hiromoto said. "Dr. Badhwar is a proficient cardiac surgeon, especially in valve surgery and atrial fibrillation surgery. I feel it is a great honor that I have an opportunity to study here at WVU."
Hiromoto received his medical degree from Nippon Medical School in Tokyo, completed his residency in surgery at St. Luke's International Hospital in Tokyo, and has completed 10 years of fellowship training in cardiovascular surgery among several hospitals in Japan.
For more information: Sarah Wisniewski, Communications Specialist, 304-293-7087