Try This West Virginia comes to Eastern Panhandle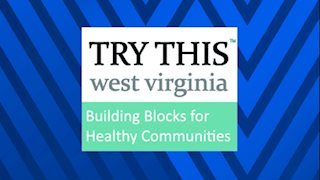 MARTINSBURG, W.Va. – Try This West Virginia is a statewide organization with a mission to help knock West Virginia off the top of the worst health lists, community by community. And, it's coming to Berkeley and Jefferson counties in this month.
Try This is teaming up with Healthy Bodies Healthy Spirits to sponsor a Regional Gathering from 9 a.m. to 3:30 p.m. on Sept. 27 at New Life Community Church in Inwood. The program is free, and lunch will be provided.
The workshop is designed to explore regional opportunities for healthy living initiatives in local communities. Existing programs in Berkeley and Jefferson counties will be highlighted to create a chance to build on existing programs. Needs that are not being met and new project ideas will be brainstormed.
More information can be found on TryThisWV.com, including web-based resources, hands-on training, conferences, and information on other regional gatherings.
Pre-registration for the Eastern Panhandle Regional Gathering is required by Sept. 20. To register, go to https://regionalgathering.eventbrite.com. For questions, email goodsamaritan.fc@gmail.com or call 304-582-5948.
This program is being sponsored by Good Samaritan Free Clinic, 365 Church, Healthy Berkeley, and The Wellness Center at Berkeley Medical Center.
For more information: Teresa E. McCabe, WVU Medicine Eastern Panhandle Vice President of Marketing and Development, 3