University Healthcare names Chief Medical Officer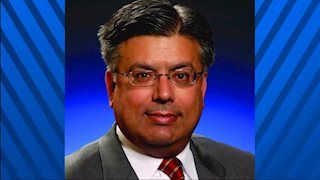 MARTINSBURG, W.VA. – WVU Medicine University Healthcare President and CEO Anthony P. Zelenka recently announced the appointment of Rohit Gulati, M.D., M.B.A., as vice president and chief medical officer for the Eastern Panhandle's regional health system.
Dr. Gulati comes to University Healthcare from MedStar Union Memorial Hospital in Baltimore, where he has served as the assistant vice president of medical affairs since 2012. He brings 25 years of medical experience, including private practice, healthcare administration, and academics, to his new role.
As chief medical officer, Gulati will have operational oversight of multiple departments, including the medical staffs at both Berkeley Medical Center and Jefferson Medical Center. Working with the CEO, he will represent University Healthcare internally and externally on matters of medical delivery, clinical advancement and integration, quality improvement, and patient safety.
Gulati, a board-certified internist, earned his medical degree from Dayanand Medical College in India. He completed his post-graduate training in internal medicine at Albany Medical College in New York, where he subsequently served as chief resident of the training program.
His academic appointments include physician educator at John Hopkins Medical Institutions and the University of Maryland School of Medicine, where he has served as an assistant professor of medicine since 2004. He earned his M.B.A. from the Robert H. Smith School of Business at the University of Maryland and is a Fellow of the American College of Healthcare Executives.
A top ten teacher, a best healthcare provider as nominated by the Baltimore City Paper, and a Phi Kappa Phi honor roll member, Gulati is a well-respected clinician. In addition to serving on multiple community and healthcare boards, he is also a recipient of both national innovation and state community healthcare grants. He has authored numerous publications and book chapters and has presented both nationally and internationally.
"We are pleased to welcome Dr. Gulati to University Healthcare as part of our executive leadership team," Zelenka said. "I am confident that he will bring a level of experience and leadership to University Healthcare that will benefit our physicians, staff, and above all, our patients."
For more information: Teresa E. McCabe, University Healthcare Vice President of Marketing and Development, 304-264-1223