Back to

News
Upcoming Research Office events, funding opportunities
Workshops, networking and more set for November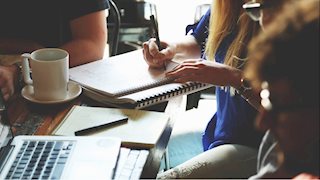 The WVU Research Office recently announced a number of upcoming events, research-related information and a selected funding opportunity.
Events:
• A "Build Your Personal Brand Through LinkedIn" workshop will be held Friday, Nov. 1 for postdocs and research staff. The event, set for 10 a.m. to noon, will be held at Evansdale Crossing, on the 5th Floor by Panini Pete's, located at 62 Morrill Way in Morgantown.
At 10 a.m., Dr. Elizabeth Tomlinson (Business and Economics), will discuss practices and examples of solid profiles. Attendees are asked to bring a digital copy of their C.V. or resume and their own device to work on their profile. Social hour will be held from 11 a.m. to noon, and light snacks and refreshments will be served. Register here.
• A Sustainability Speed Networking Event will be held Tuesday, Nov. 5 to provide researchers an opportunity to build a network of colleagues across colleges and disciplines who are working on sustainability projects. The event, set for 2 to 4 p.m., will be held at the Advanced Research Engineering Building (AERB), Room 120, located at 1220 Evansdale Drive in Morgantown.
Research topics may include climate issues, renewable energy, water security, environmental remediation, sustainable cities, transportation, economic analyses and more. Register here.
• A two-day Software Carpentry Workshop will be held Saturday and Sunday, Nov. 16-17 on the programming language R. The workshop, set for 10 a.m. to 6 p.m. each day, will be held at the Downtown Library, L 104, located at 1549 University Ave. in Morgantown.
The hands-on workshop, appropriate for beginning users, covers basic concepts and tools. Faculty, staff, graduate and undergraduate students are invited to attend. Participants must bring a laptop with a Mac, Linux or Windows operating system (not a tablet, Chromebook, etc.) on which they have administrative privileges. Learn more or register here.
• For assistance with the Python programming language, Python Office Hours will be held every Monday from noon to 3 p.m. and every Thursday from 3 to 6 p.m. during the fall semester. The office hours will be held in the Downtown Library, Room 2046, located at 1549 University Ave. in Morgantown.
Selected Funding Opportunities:
• The NSF EPSCoR Track 2 solicitation requires collaboration between schools from two or more EPSCoR jurisdictions. The single theme this year is Harnessing the Big Data Revolution. The deadline for internal selection is Nov. 11. Find more information here.