Vascular Anomalies Program at WVU Medicine Children's treats kids born with birthmarks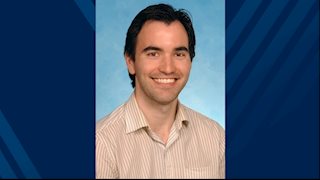 MORGANTOWN, W.Va. – One in 10 U.S. children each year are born with a vascular birthmark, according to the Vascular Birthmarks Foundation. For those children who live in West Virginia and the surrounding region, the Vascular Anomalies Program at the WVU Medicine Children's Pediatric Craniofacial Center can help.
Vascular anomalies are birthmarks composed of blood vessels (arteries, veins, lymphatic vessels, and/or capillaries) that have developed abnormally. They may appear pink, blue, or red, raised or flat, small or large. They include hemangiomas, the most common type. They usually appear in the first months after birth. About 60 percent of hemangiomas occur in the head or neck area, occur at least three times more often in females than in males, and are more common in premature infants. Venous and lymphatic malformations are a disorganized groups of veins and often have a bluish color, soft texture, and compressible nature. Capillary malformations, made up of many small capillaries, appear as a red discoloration of the skin without any raised component or texture difference at birth. Small, symmetrically distributed capillary malformations between the eyes (i.e. angel kiss) and the nape of the neck (i.e. stork bite) often fade over time. Larger capillary malformations, sometimes called "port-wine stains," do not fade over time.
The Vascular Anomalies Program is a multidisciplinary group of providers that approaches the care of the patient with a vascular anomaly from many different specialties, all with expertise in treating vascular anomalies and the symptoms the child has. The program is led by Zachary Zinn, M.D., WVU Medicine Children's pediatric dermatologist, and is comprised of specialists in anesthesiology, cardiology, hematology/oncology, interventional radiology, neurosurgery, otolaryngology, and plastic and reconstructive surgery. The program offers a wide range of services for patients of all ages with vascular anomalies and their families.
"Treatment of complicated vascular anomalies requires a team-based approach," Dr. Zinn said. "By working together as a group in the Vascular Anomalies Program, we can optimize care for our patients and their families."
The Vascular Anomalies Program is one of five that comprise the WVU Medicine Children's Pediatric Craniofacial Center, which is under the direction of Aaron Mason, M.D. The other programs are the Cleft Lip and Palate Program; the Craniofacial Program; the Infant Airway Program; and the Craniofacial Trauma Program.
For more information, visit http://wvumedicine.org/childrens/healthcare-services/craniofacial-center.
For more information: Angela Jones-Knopf, Manager of Media Relations