Veterans' mental health expert to join WVU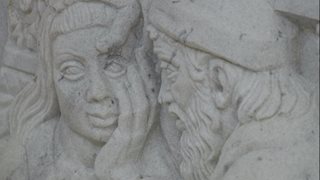 Robert Bossarte, Ph.D., will lead Injury Control Research Center
MORGANTOWN, W.Va. – A researcher with wide experience in veterans' mental health and suicide prevention will be the new leader of West Virginia University's Injury Control Research Center (ICRC).
Robert Bossarte, Ph.D., is currently on the leadership team for the Department of Veterans Affairs in Washington, D.C., where he heads the Epidemiology Program for Post-Deployment Health.
He has also served on the faculty of the University of Rochester, and as an administrator and researcher in veteran's suicide prevention, homelessness, and mental health services at the VA and a VA hospital in New York State.
At WVU, Dr. Bossarte will head up an active group of researchers who have been highly engaged with West Virginia health issues. One of just ten such centers across the U.S. funded by the Centers for Disease Control, the WVU ICRC includes faculty members from across the University, including medicine, public health, health services research, sociology, nursing, communications, behavioral science, and biostatistics. The ICRC has a major role in the University's efforts against addiction to prescription and street drugs. The Center's researchers have also focused on motor-vehicle-related injuries, falls among the elderly, occupational injuries and violence, traumatic brain injury, suicide and self harm, and intimate partner violence, among other topics.
"I'm proud to a bring Robert Bossarte to WVU, and certain that he will push our researchers to even greater involvement with the lives and health of people across the state and throughout Appalachia," said Clay Marsh, M.D., WVU's vice president and executive dean for health sciences. "It's particularly important for us to have leaders on this campus who understand the complex challenges facing our veterans, and who can provide research and service support to all the West Virginians who are working on behalf of veterans' mental health issues."
Bossarte will join WVU on March 31 and will also serve as an associate professor in the Department of Behavioral Medicine and a member of the West Virginia Clinical and Translational Science Institute. The current director of the ICRC, Jeffrey Coben, M.D., was named associate vice president for clinical innovations, planning, and operations at the Health Sciences Center last year.
"It's thanks to Dr. Coben that WVU is truly a national center for expertise and research in injury control," Dr. Marsh added. "For the past decade he has provided the kind of research leadership that the CDC demands of its national centers of excellence. He has also worked hard to establish the connections with policymakers, health providers, first responders and the public that makes the ICRC an active player in health issues around the state and the country."