W.Va. Health and Human Resources head to join health system senior leadership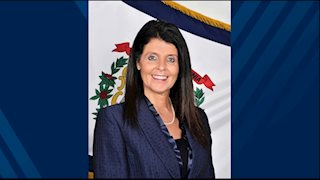 Bowling to lead transformation of health system's care delivery model
MORGANTOWN, W.Va. – West Virginia United Health System today announced the appointment of West Virginia native Karen L. Bowling as vice president of care delivery transformation. Bowling currently serves as cabinet secretary of the West Virginia Department of Health and Human Resources, a position she held since July 2013.
In this new role, she will be responsible for leading the transformation of West Virginia United Health System's care delivery model to one that is largely outcome, or risk based. Under such a model, hospitals and doctors assume a greater level of economic risk related to the care of patients and their desired outcomes. The goal of shifting to such a model is to improve the health of the overall population and decrease the number of people who have chronic diseases, such as diabetes, asthma, heart disease, obesity, cancer, arthritis, osteoporosis, and chronic obstructive pulmonary disease.
"I'm delighted that Karen has agreed to join our senior leadership team to take on the critical, new role of transforming how we care for the people of West Virginia," Albert L. Wright, Jr., president and CEO of West Virginia United Health System, said. "We do a great job of caring for people when they're sick. However, we have to do a better job of partnering with them to help keep them healthy and out of the hospital in the first place. To do so, we'll have to have an even greater stake in ensuring they live healthy lives and make healthy choices, and we'll have to adopt a new way of thinking about how we deliver and manage their care."
The new model, known generally as value-based care, is emerging as a solution to address rising health care costs, improve clinical inefficiency and care coordination, eliminate duplication of services, and to make it easier for people to get the care they need. In value-based models, doctors and hospitals are paid for helping keep people healthy and for improving the health of those who have chronic conditions in an evidence-based way.
"We're doing this because it's the right thing to do and is consistent with our mission of leading West Virginia to wellness," Clay Marsh, M.D., vice president and executive dean of WVU Health Sciences Center, said. "Through Karen, we'll be able to assume a greater leadership role in helping West Virginia address some of its most pressing health problems. The real goal here is to make people in our state healthier and help guide the decisions they make related to their health. Karen will help us build a better mousetrap – one that focuses on wellness not just sickness."
A native of Mullens, Bowling is a two-time graduate of the WVU School of Nursing, having received her bachelor's and master's degrees. Throughout her career, she has held a variety of positions in patient care and education. She began as an emergency room nurse in Wyoming County. In 1983, she joined the Wyoming County Board of Education to develop the School Health Program. She held various positions in healthcare and higher education until she became a hospital administrator in 1990. In 2001, she assumed the role of CEO of Raleigh General Hospital in Beckley.
She has also served in various leadership positions with the West Virginia Hospital Association, including as its chairperson. She has served as a board member for several organizations, including the Raleigh County Community Action Association, the YMCA of Beckley, and the Beckley Health Right Clinic, and served as chair of the Beckley-Raleigh County Chamber of Commerce.
"I am honored to join the dynamic team at West Virginia United Health System," Bowling said. "This position will allow me to serve West Virginians using my healthcare knowledge and my wide array of experience as both a clinician and administrator to improve the health and well-being of our citizens. I truly care about the people of the State of West Virginia and appreciate the opportunity to continue to contribute."
West Virginia United Health System, which does business as West Virginia University Health System and operates under the WVU Medicine brand, is a national leader in patient safety and quality. WVU Medicine includes four community hospitals, three critical access hospitals, and a children's hospital, all anchored by a 600-bed academic medical center that offers tertiary and quaternary care. WVU Medicine has more than 1,000 active medical staff members and 15,000 employees who serve hundreds of thousands of people each year from across the state of West Virginia and the nation.
For more information: Amy Johns, Director of Public Affairs and Creative Services, 304-293-7087