Weese to meet with Health Sciences and WVU Medicine community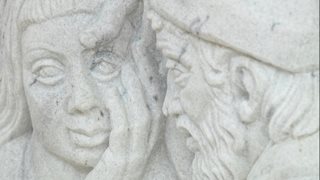 Narvel G. Weese, Jr., WVU's vice president for administration and finance, will be the special guest
at an open forum for Health Sciences and WVU Medicine faculty, staff and students at noon Thursday, May 11, in the Fukushima Auditorium in the WVU Health Sciences Center.
His host, Health Sciences Vice President and Executive Dean Clay Marsh, MD, will lead a discussion with Weese on the topic of WVU's future plans, especially in light of legislation passed this year that changes the University's governance structure and provides the leadership with more budgetary and administrative flexibility.
Weese has worked at WVU for the past 29 years, spending the past 18 years in senior budgeting and finance positions. He the University's chief financial officer and is the principal steward of the University's resources. His responsibilities include finance, facilities and services, human resources, planning and treasury operations, and administrative technology solutions functions with approximately 1,000 employees.
The session will be available online for those who cannot attend in person at: https://home.hsc.wvu.edu/live-feed/