Wellness Center, Freedom's Run support walking track at Tuscarora Elementary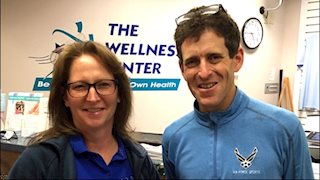 MARTINSBURG, W.VA. - The Wellness Center at WVU Medicine Berkeley Medical Center's 0 to 5K Training Program and Freedom's Run have combined to help fund a walking track at Tuscarora Elementary School.
The 0 to 5K Training Program is a walking/running training program with the goal to complete a 5K. Program fees from the 0 to 5K Program held in the fall of 2015 and spring of 2016 generated $831.90 to go toward local trails. Freedom's Run awarded the school a $5,000 grant.
"The money is a huge help to put in the walking track that will be used by students, staff, and, just as importantly, the community," Dr. Tyler Long, principal at Tuscarora Elementary, said. "Our goal is to build a 200-meter track that gets the students physically engaged during the school day, and we are very close to our goal with these funds and our other fundraising efforts."
Anyone interested in the 0 to 5K Training Program can contact Dana DeJarnett at ddejarnett@wvumedicine.org or call 304-264-1287 ext. 31814. For information on Freedom's Run go to www.freedomsrun.org.
Photo identifications: Dana DeJarnett, representing The Wellness Center at Berkeley Medical Center, and Dr. Mark Cucuzzella of Freedom's Run
For more information: Teresa E. McCabe, University Healthcare Vice President of Marketing and Development, 304-264-1223