Back to

News
Wellness Rewards Program Support for Ruby Employees is June 12
Need assistance in completing the required steps for Wellness Rewards Program for the 2020 plan year?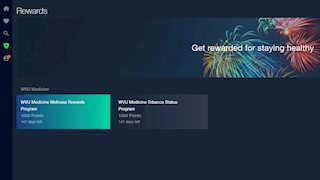 Employees and covered spouses enrolled on a WVU Medicine medical plan must: 1) Complete the RealAge Test®, 2) Receive a Preventive Exam & 3) Indicate Tobacco Status through mycare.sharecare.com by 10/31/19.
Highmark West Virginia representatives will be on campus to offer assistance to employees on Wednesday, June 12 from 6:30 a.m. to 4 p.m. in Room G285B (John Jones Conference Center, Room B), WVU Health Sciences Center.
Please remember to bring your Highmark ID coverage card with you.
Learn more about the requirements for the 2020 plan year by clicking here.
More information is available on HR1Source at hr.wvumedicine.org or by calling 1-833-599-2100.