WVU offers free opioid use disorder training to West Virginia healthcare providers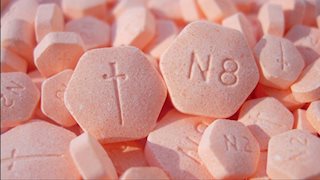 In 2014, 627 people died from drug overdoses in West Virginia, according to the Centers for Disease Control and Prevention. West Virginia University and its partners are forging the way in making sure state healthcare providers are trained in the most up-to-date prescription pain medicine and treatment protocols.
In partnership with the American Society of Addiction Medicine (ASAM) and a physician education grant from the Bureau of Behavioral Health and Health Facilities, WVU is offering a free ASAM buprenorphine course, along with a one-day continuing education event, in two different locations in West Virginia – August 20 in Morgantown and September 17 in Charleston. Buprenorphine is the active ingredient in Suboxone, a prescription medication that combines buprenorphine and naloxone, and is used to treat opioid addiction.
"Our understanding of addiction as a primary brain disease has improved dramatically over the past two decades, but we are still lacking a sufficient number of trained physicians capable of managing these complex patients," Carl "Rolly" Sullivan, M.D., vice chair and director of WVU Medicine's addiction services, said. "These jointly sponsored, free CME courses that will allow physicians to obtain their 'X' waiver and begin treating opioid addicted patients with buprenorphine are of tremendous benefit. I would strongly encourage any clinician to consider signing up for one of these two events."
As part of a physician education grant administered by the West Virginia Medical Professionals Health Program, ASAM offers this eight-hour course in a blended format combining online and live learning to meet the needs of today's busy physicians. Both must be successfully completed as part of the process to obtain a waiver for prescribing buprenorphine.
A course in the "West Virginia Model" of group-based treatment for opioid use disorder will be offered in conjunction. In West Virginia, there is a serious shortage of physicians and therapists trained to provide service for patients with addiction. The focus of this course will be on the rationale, benefits and practical implementation of a group-based approach that will be broadly applicable to West Virginia physicians interested in treating patients with opioid use disorders (OUD).
To register for the free courses, please visit this link: https://elearning.asam.org/products/the-asam-buprenorphine-course-complimentary-access
. For additional information, please contact ASAM Education at education@ASAM.org or 301-656-3920.
-WVU-