Back to

News
WV-INBRE Request for Cancer Biology Grant Applications
Application due date extended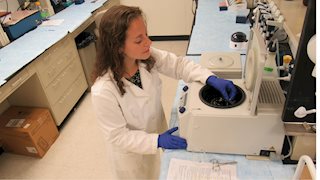 The WV-INBRE program has funds for the support of small biomedical research of grants in Cancer Biology. This solicitation is open to applications from investigators at West Virginia University, Marshall University and WV partner institutions (PUI) that are part of the WV-INBRE network. Areas of interest include but are not limited to mechanisms of cancer development (e.g. genetic and epigenetic modifications) and mechanisms of cancer drug action and drug resistance. The program will be co-directed by Lori Hazlehurst (WVU), Piyali Dasgupta (MU) and Donald Primerano (MU).
Programmatic goal: The purpose of these grant awards is to allow investigators to gather data to increase the competitiveness of NIH RO1, RO3 and other investigator-initiated proposals in the biomedical sciences.
Proposals must be received no later than 5:00PM on April 22, 2019.