WVU Medicine announces new bone and joint hospital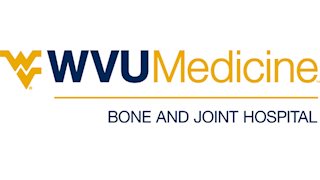 MORGANTOWN, W.Va. – To meet the growing demand in West Virginia and surrounding states for complex orthopaedic care, WVU Medicine announced today that it is designating a floor at its flagship, Ruby Memorial Hospital, as a 22-bed orthopaedic hospital. This hospital within a hospital will complement WVU Medicine's existing outpatient orthopaedic clinics.
The WVU Medicine Bone and Joint Hospital will provide an array of complex orthopaedic surgical procedures, including total hip or knee replacement, by nationally recognized, fellowship trained orthopaedic surgeons. Additional areas of expertise include musculoskeletal care, traumatic injuries, metabolic bone disorders, musculoskeletal oncology, spine, joint degeneration, cartilage regeneration, sports injuries, ankle arthroplasty, and hand and shoulder disorders.

"Through the WVU Medicine Bone and Joint Hospital, we are organizing a variety of orthopaedic surgery specialties and sub-specialties already at WVU Medicine under a common name. However, this is much more than a name: the hospital will represent a transformation of both the care people receive, as well as the experience they have, as patients," Brock Lindsey, M.D., the Bone and Joint Hospital's new clinical director, said. "This really is the icing on the cake, as we already have some of the best surgical outcomes in the nation for orthopaedic surgery."
WVU Medicine's readmission rate for total joint arthroplasty is 3.3 percent, putting WVU Medicine in the top 20 institutions for lowest readmission rates after total joint arthroplasty in the United States.
The infection rate for primary total joint arthroplasty is 1.2 percent, which places WVU Medicine on par with other nationally ranked institutions, such as Duke, Rothman Institute, Hospital for Special Surgery in New York City, and the NYU Hospital for Joint Disease.
"This is a big step for us, especially as we continue to recruit talented new faculty, expand our research, and educate new orthopaedic surgeons," Sanford E. Emery, M.D., M.B.A., professor and chairman of the West Virginia University Department of Orthopaedics, said.
"Given the strength of our orthopaedic program, and the national reputation of our orthopaedic surgeons, we have an opportunity to align and focus resources in a manner that will enable us to create a more comprehensive program that matches or surpasses some of the leading programs in the U.S. in terms of high quality care and great outcomes," Albert L. Wright, Jr., president and chief executive officer of WVU Medicine-West Virginia University Hospitals, said. "We are in a very strong position to become a national leader in orthopaedic surgery. This will help us get there."
Initial consultations and screenings with prospective patients will continue to take place at WVU Medicine's University Town Centre location, immediately off of I-79 in Morgantown, the Spine Center below Healthworks, and the Physician Office Center adjacent to Ruby Memorial.
With more than 12,000 employees and nearly $2 billion in annual revenues, the WVU Medicine-West Virginia University Health System includes eight West Virginia hospitals and their affiliated practices and clinics, including West Virginia University Hospitals, United Hospital Center, Camden Clark Medical Center, St. Joseph's Hospital, Potomac Valley Hospital, Berkeley Medical Center, Jefferson Medical Center, and WVU Medicine Children's. The specialists, sub-specialists, and primary care physicians of West Virginia University (through its affiliated faculty practices in Morgantown, Charleston, and Martinsburg); the WVU Cancer Institute; the WVU Eye Institute; and the WVU Heart and Vascular Institute also operate under the WVU Medicine brand. To learn more, visit WVUMedicine.org.
For more information: Angela Jones-Knopf, Manager of Media Relations, 304-293-7087