WVU Medicine announces Silver scholarship recipients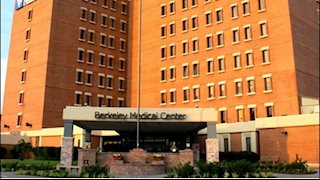 MARTINSBURG, W.Va. – Chip Hensell, chairman of the WVU Medicine University Healthcare Foundation board of directors, recently announced the names of 21 recipients of the 2019 Judge Gray Silver, Jr. Health Professions Scholarship.
Eight of the recipients are recent graduates while 13 are re-applicants from previous years. Each of the 21 students has been awarded a $500 scholarship to the college or university they will be attending this fall.
The eight new recipients representing four area high schools include Sydney Butler, Victoria Davis, Faith Figgins, Andrew Lake, Nicholas Lemon, Keana McManus, Kaitlyn Shipley and Noah Wright. All recipients will enter college this fall majoring in a health profession.
Recipients from previous years receiving scholarships again this year include Tori Banjoman, Janae Barr, David Carvajal, Cody Dunham, Virginia Milleson, Juliana O'Reilly, Jillian Piercy, Raven Powers, Katrina Andrea Roxas, Anna Slayden, Emma Speck, Amanda Weller and Brooklyn Williamson.
The Judge Gray Silver, Jr. Health Professions Scholarship was established by the University Healthcare Foundation in 2001 to offer financial assistance to area students interested in pursuing health professions. Named after the late Judge Gray Silver, Jr., a charter member of the foundation board of directors, the awards are $500 per year for a maximum of four years. Students must reapply each year.
A committee with representatives from the University Healthcare Foundation, Berkeley Medical Center and Jefferson Medical Center selects the recipients based on criteria such as the health profession being pursued, academic achievements, character/leadership, community activities, and financial need.
"As the area's regional health system, we want to support students who are committed to pursuing health care careers," Teresa McCabe, vice president marketing and development, said. "By offering assistance to area students, we hope that some may consider employment opportunities at WVU Medicine in the Eastern Panhandle once their degree is completed."
For more information: Teresa McCabe, Vice President of Marketing & Development, 304-264-1223