WVU Medicine announces Widmeyer scholarship recipients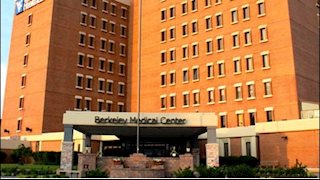 MARTINSBURG, W.Va. – Chip Hensell, chairman of the WVU Medicine University Healthcare Foundation board of directors, recently announced the names of the 2019 Ruth Ann Widmeyer Nursing Scholarship recipients.
Avery Eversole from Martinsburg High School, Carley LaPole from Musselman High School, and Megan Schmuck from Spring Mills High School were selected to receive the $500 scholarship. Eversole will be attending Shepherd University while LaPole and Schmuck will attend West Virginia University, all majoring in nursing. Jenna Boober, a nursing major at WVU, was also awarded the scholarship for a second year.
Named in memory of Ruth Ann Widmeyer, this scholarship was established by the Widmeyer family in 2014 to assist area students in pursuing preparation and advancement into the nursing profession. A committee selects the recipients based on criteria such as academic achievements, character/leadership, community activities, and financial need.
"Through the generosity of the Widmeyer family, we are able to offer additional financial support to local students pursuing nursing careers," Teresa McCabe, vice-president of marketing and development, said.
In order to be eligible for the Widmeyer scholarship, students must be graduating from a Berkeley County High School, and attending a West Virginia college or university. The nursing scholarship awards are $500 per year for a maximum of four years, and the students must reapply each year.
For more information: Teresa McCabe, Vice President of Marketing & Development, 304-264-1223