WVU Medicine Berkeley, Jefferson Medical Centers announce Heart Month activities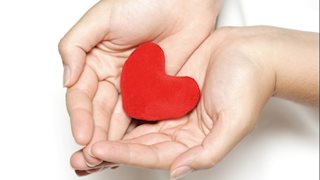 MARTINSBURG, W.VA. – Heart disease, including stroke, is the leading cause of death for men and women in the United States. February is American Heart Month and National Women's Heart Health Month. In recognition, WVU Medicine Berkeley Medical Center and Jefferson Medical Center are sponsoring several programs throughout the month to educate the community on how to live a heart-healthy lifestyle.
National Wear Red Day® is Feb. 2. Everyone is encouraged to wear red in recognition of heart disease and make the time to Know Your Numbers: total cholesterol, HDL (good) cholesterol, blood pressure, blood sugar, and body mass index (BMI). Knowing these numbers can help individuals determine their risk for developing cardiovascular diseases.
Free blood pressure checks will be offered from 1 to 3 p.m. every Thursday in February at both hospital campuses. Jefferson Medical Center will offer blood pressure checks in the main lobby. At Berkeley Medical Center, the screening will be offered in the cardiac rehab department on the first floor of the McCormack Center.
Every Friday in February, heart healthy menu options will be offered in both hospital cafeterias. On Feb. 28, WVU medical students will offer a MedCHEF cooking demo at 7 p.m. in the Mountaineer Room of the WVU Health Sciences Center located on the Berkeley Medical Center campus. This program is free and open to the public.
Several healthy heart talks will also be offered throughout the month. "Get to the Core of Heart Health" with Brian White will be held at 11:30 a.m. on Feb. 6 and at 5:30 p.m. on Feb. 7 in The Wellness Center. "Yoga for the Heart" with Joann Brennan will be held at 11:30 a.m. on Feb. 13 in The Wellness Center.
On Feb. 20, Berkeley Medical Center and the WVU Health Sciences Center Eastern Division will sponsor a community mini-medical school program on women and heart disease. The mini-medical school program will be held in the Health Sciences Center auditorium at 7 p.m. with registration beginning at 6:15 p.m.
All of these February Heart Month activities and programs are being offered as a community service of WVU Medicine. For more information or to register for any of the presentations, call 304-264-1287, ext. 31814 or email ddejarnett@wvumedicine.org.
For more information: Teresa McCabe, Vice President of Marketing and Development, 304-264-1223