WVU Medicine Berkeley Medical Center adds Department of Pediatrics, appoints chair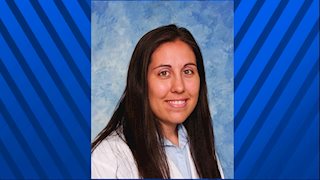 MARTINSBURG, W.VA. – WVU Medicine Berkeley Medical Center President and CEO Anthony P. Zelenka announced today (Aug. 29) that a Department of Pediatrics has been established within the hospital's medical staff and a department chair has been named.
Tiffany Guglielmo-Roxby, D.O., a pediatrician with Shenandoah Community Health Center in Martinsburg, has been named the new chair of Pediatrics. She was selected by her peers to represent the pediatricians and neonatologists on the Medical Staff Executive Committee.
Dr. Guglielmo-Roxby has been a member of the Berkeley Medical Center medical staff since September 2015. She is a graduate of the West Virginia School of Osteopathic Medicine and completed her residency in pediatrics at Rutgers Robert Wood Johnson Medical School in New Jersey.
According to Chief Medical Officer Rohit Gulati, M.D., and Medical Staff President Paul Welch, M.D., the Department of Pediatrics includes five pediatricians and five neonatologists. Pediatrics now joins four other clinical departments that are represented on the Medical Staff Executive Committee - Medicine, Surgery, OB/GYN, and Emergency Medicine.
"We welcome Dr. Guglielmo-Roxby to the Medical Staff Executive Committee and are pleased that the pediatricians and neonatologists will be represented at our committee meetings along with the other clinical departments," Dr. Welch said.
For more information: Teresa E. McCabe, WVU Medicine Eastern Panhandle Vice President of Marketing and Development, 3