WVU Medicine Berkeley Medical Center receives echocardiography accreditation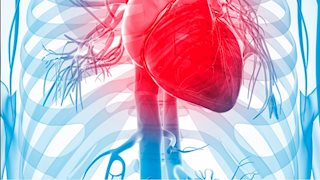 MARTINSBURG, W.Va. – The WVU Medicine Berkeley Medical Center cardiovascular lab has received accreditation in adult transthoracic echocardiography from the Intersocietal Accreditation Commission (IAC).
Echocardiography, combined with other testing, allows for early detection of life threatening heart disorders and other diseases.
According to the IAC, this accreditation demonstrates WVU Medicine Berkeley Medical Center's ongoing commitment to providing quality patient care in echocardiography. Accreditation is granted to facilities that provide quality patient care, in compliance with national standards through a comprehensive application process including detailed case study review.
IAC accreditation indicates that the facility has been carefully critiqued on all aspects of its operations considered relevant by medical experts in the field of echocardiography.
Media Inquiries: Teresa McCabe, Vice President of Marketing & Development, 304-264-1223, tmccabe@wvumedicine.org