WVU Medicine Berkeley Medical Center to participate in For the Ones We Love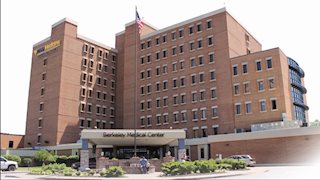 MARTINSBURG, W.Va. – WVU Medicine Berkeley Medical Center is participating in For the Ones We Love event hosted by the Trinity Temple Church of God from 10 a.m. to 2 p.m. on Sept. 16 in downtown Martinsburg.
This event offers something for all ages, including fun activities for kids, refreshments, health information, and free screenings. The Martinsburg Police Department will be offering finger printing for children. Other activities include a bike rodeo, face painting, and car seat checks.
Berkeley Medical Center will be hosting a health fair at the event. Representatives from various departments will be providing information and performing free screenings, including glucose and blood pressure checks.
Bonnie's Bus, the WVU Cancer Institute's mobile digital mammography unit, will be onsite along with several community organizations. A portion of Tuskegee Street in front of the church in downtown Martinsburg will be blocked off for this event.
For more information: Teresa E. McCabe, WVU Medicine Eastern Panhandle Vice President of Marketing and Development, 3