WVU Medicine Children's physicians encourage low-salt diet to keep families healthy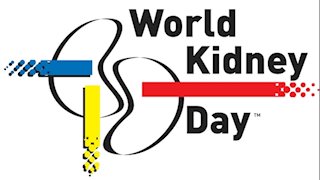 World Kidney Day is March 8
MORGANTOWN, W.Va. – In recognition of World Kidney Day, which falls on March 8, Oulimata K. Grossman, M.D., and Gaurav Nanda, M.D., pediatric nephrologists at WVU Medicine Children's, are encouraging families to adopt low-salt diets to improve health and stave off high blood pressure in people of all ages.
Recent publications on high blood pressure in adults show that 15 to 30 percent of the U.S. adults who have high blood pressure are not aware of it. For children, high blood pressure is prevalent when they are overweight or obese, and is even higher in children with chronic kidney disease, those born prematurely, and those who have obstructive sleep apnea and related sleep disorders.
One non-pharmacological approach to lower blood pressure is to adopt the Dietary Approaches to Stop Hypertension (DASH) diet, which is high in fruits, vegetables, low-fat milk products, whole grains, fish, poultry, nuts, and lean read meats and low in sugar, sweets, and sodium.
"The number one complaint that we have heard from families and one that we all face is that whenever we go to the local grocery store, we cannot find low-salt products because they are not in stock or they are difficult to locate," Dr. Grossman said. "If you have difficulty finding these items at the store, ask for help. A low-salt diet will help you manage your health and that of your children by controlling blood pressure."
Dr. Nanda added, "We recommend a holistic family approach for low-salt and DASH diets. If adults eat healthy, the kids will follow them."
In addition to kidney disease, high blood pressure increases a person's risk for heart attack, stroke, and chronic heart failure.
According to the Centers for Disease Control and Prevention, there are several steps in addition to a healthy diet that can help maintain normal blood pressure, including:
Getting your blood pressure checked regularly;
Maintaining a healthy weight;
Engaging in physical activity;
Limiting alcohol use;
Quitting smoking; and
Preventing or managing diabetes.
For more information on World Kidney Day, visit www.worldkidneyday.org.
WVU Medicine Children's – currently located on the sixth floor of J.W. Ruby Memorial Hospital, WVU Medicine's flagship hospital – provides maternal, infant, and pediatric care for West Virginia and the surrounding region, giving care to high-risk mothers, premature infants, and children with life-threatening conditions through adolescence to adulthood. In 2020, WVU Medicine Children's will move into a new, eight-story tower and three-story ambulatory care center to be attached to Ruby Memorial. For more information, including ways to support the $60-million capital campaign for Children's new home, visit www.wvumedicine.org/childrens.
For more information: Angela Jones-Knopf, Manager of Media Relations, 304-285-7259