WVU Medicine east celebrates EMS week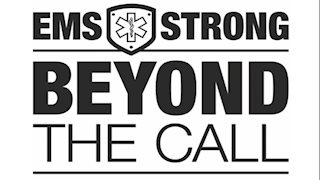 MARTINSBURG, W.Va. - The American College of Emergency Physicians is celebrating Emergency Medical Services (EMS) Week May 19 - 25 with events in communities across the nation organized around the theme EMS STRONG, BEYOND THE CALL.
WVU Medicine will honor local EMS providers in the Eastern Panhandle during this national celebration. Both Berkeley Medical Center and Jefferson Medical Center, will host cookouts for EMS personnel during the week.
"The Emergency Department staffs at both hospitals recognize the value and the accomplishments of our EMS providers," Donnie Grubb, trauma coordinator for Berkeley Medical Center, said. "EMS workers provide a vital, invaluable public service that saves lives every day."
EMS personnel include paramedics, emergency medical technicians, first responders, fire fighters and police, some paid, some volunteer. These men and women are ready to provide lifesaving care to those in need 24/7.
"Regardless of how we celebrate, EMS Week is the perfect time to recognize all in EMS for the integral role they play in the healthcare system and in our communities," Denise Carter, nurse director of emergency and trauma services at Jefferson Medical Center, said.
In 1973, President Gerald Ford authorized EMS Week to celebrate EMS, its practitioners and the important work they do responding to medical emergencies. For more information on National EMS Week, visit the website at www.emsweek.org.
For more information: Teresa McCabe, Vice President of Marketing & Development, 304-264-1223